The Hearthside Homes Custom Home Process
Thorough, white-glove service from beginning to end, backed by 37 years of experience
From the Home of Your Dreams to the Home You Wake Up In
This is how we turn your dream into a brick and stick reality
Details make the difference
Building a custom home can feel daunting, mostly because you don't do it every day and you don't know what you don't know. The two largest stressors in any large undertaking are a lack of information and a lack of communication.
The Hearthside Homes Custom Home Process focuses heavily on clear, frequent communication, extensive education and documentation, and a white glove concierge-style experience that you can only get from long-tenured, boutique custom home builders like us.
Design your home to suit your land, budget, and lifestyle
The Hearthside Homes Concept Design Phase
Our Promises
1. We guarantee your design will meet your budget or we'll redesign it for free until it does.
2. We guarantee you'll love your final design or we'll redesign it for free.
Our bespoke concept design phase includes:
Professional in-person site assessment

of your land so we can ensure your architecturally designed preliminary floorplan works harmoniously with the unique topography, drainage, trees, and views of your property.
Category 1A Land Title Survey

of your property so we can best position your new home on the land, ensure compliance with recorded easements and setbacks, and avoid nasty surprises like variable-width restrictions or encroachments.
Architecturally designed preliminary floor plan

produced by your Hearthside Homes designer in conjunction with the Hearthside Homes construction management team ensuring that the ultimate design meets your budget right from the start.
Exterior and interior 3D renders

for you to take away and show your friends and family.
Preliminary Cost Estimate

provided by our team of experienced designers and builders using over 140 years of combined experience so you have a ballpark figure of how much your new home is likely to cost.
Deliverables
Floor plans and site plan with survey
Exterior and interior renders
Preliminary Cost Estimate
FAQs
In most cases this process takes approximately two weeks, however this is largely up to you! The more responsive and decisive you are, the faster this process will go.
Your floor plans will show room sizes, window and door sizes, ceiling treatments, locations and detail elevations for cabinets, locations of plumbing and electrical fixtures (including outlets), and ceiling treatments, along with front, side, and rear exterior elevations.
Our experienced designers and builders work with you through the process to develop a design you're absolutely in love with. However, if you wake up in the middle of the night and have a change of heart, we'll redesign your plans one time free of charge.
We're confident that by the conclusion of the Hearthside Homes Concept Design Process you'll have full confidence in the value, security, and peace-of-mind that we provide you as your builder. However, you are under no obligation to use Hearthside Homes as your custom builder at the conclusion of this process.
Yes! Your Hearthside Homes Concept Design fee is credited against your deposit amount when you sign your Fixed-Price Construction Contract.
Our long years of experience have taught us that, just like tile artisans and trim carpenters, not all surveyors are alike. We can't be sure of the accuracy of your existing survey, and an inaccurate survey can cause a whole host of headaches for every subsequent step of the design and build process.
Preparing for a final fixed price construction contract
The Hearthside Homes Pre-Construction Phase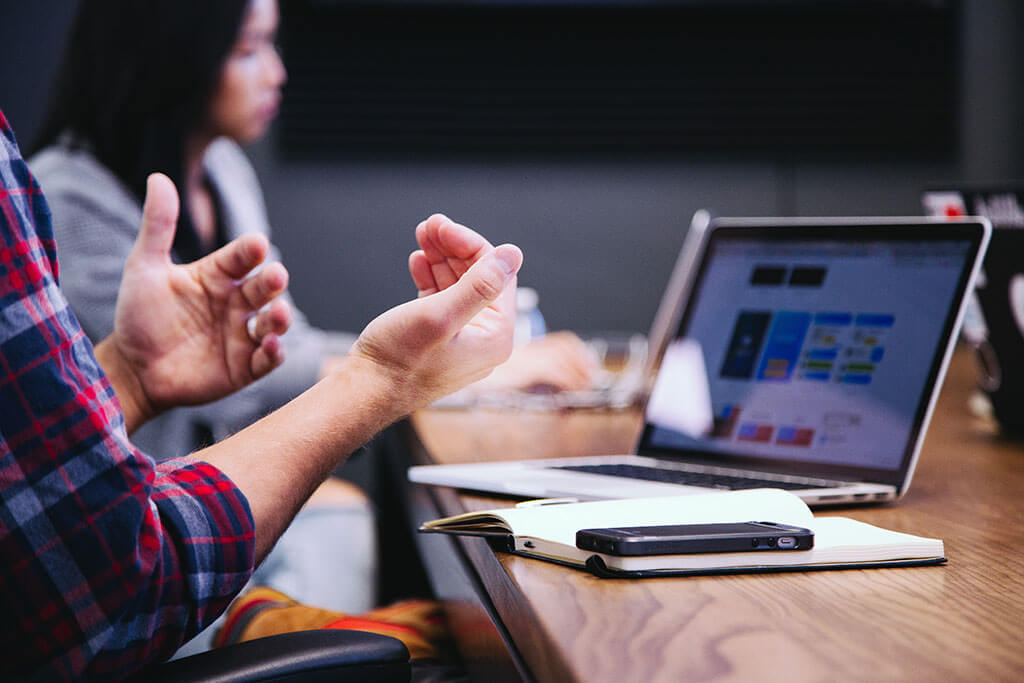 Our Promises
1. On completion of the Hearthside Homes Pre-Construction Phase, we will provide you with a guaranteed Fixed Price Construction Contract without any allowances, guesses, or escalation clauses.
Our thorough pre-construction phase includes:
Exterior selections meeting

so you can be sure your exterior materials (stone, brick, stucco, etc.) and colors compliment your new home design inside and out.
(Up to) 3 interior design meetings

with our Allied ASID designer to assist you in choosing and documenting your final interior fixtures, colors, and material selections to ensure your choices work harmoniously together and fit your budget.
Detailed construction drawings

will be completed with your input so we can engage our hand-picked trades and suppliers for fixed bids to produce a final Fixed Price Construction Contract.
Structural engineering plans

will be completed to include soil sample analysis and engineered slab-on-grade foundation and wall-bracing plans, so you can be sure your investment will remain rock-steady for decades to come.
A job schedule timeline

will be created that covers every stage of your build so you know the expected date your new home will be handed over to you before we ever break ground.
Our permits and approvals service

saves you time and stress in the unknowns of applying for any required permits and Architectural Control Committee (ACC) approvals.
Deliverables
Fixed price construction contract without allowances or escalation clauses
All interior and exterior materials, colors, and fixtures documented
Detailed and complete construction drawings including site plan, floor plans, and elevations
Detailed construction specifications document
Stamped/sealed engineered foundation plan, wall bracing plan, and septic plan
Job schedule timeline and final delivery date
All relevant permit and approval paperwork complete and ready to submit
FAQs
The Hearthside Homes Pre-Construction Phase typically takes 4 to 6 weeks, however this is highly dependent on how responsive and decisive you are in making your selections and decisions.
The Hearthside Homes Pre-Construction Phase plays the most critical role of all in ensuring you have a comprehensive, well-documented home building experience without the stress that comes from worrying about the unknown or unexpected (and unpleasant) surprises.
Of course! However, you should be aware that almost all changes cause delays. Additionally, any changes made after the Fixed Price Construction Contract has been executed will require a Change Order and are billed at cost plus 25% builder's margin.
Yes! Your Hearthside Homes Pre-Construction Agreement fee is credited against your deposit amount when you sign a Fixed Price Construction Contract.
The hearthside homes pre-construction kickoff
On-Site Meeting: Lot Clear
Before we break ground, we'll discuss the following:
Home placement review

with surveyor-placed building corner pins so you know exactly where your new home will sit on your lot.
Tree tagging

with green tags for trees to be saved and red tags for trees to be removed, ensuring the beauty of your natural landscape.
Drainage and grading discussion

so you have a full understanding of the stormwater runoff plan and how that might impact future additions to your property.
Deliverables
Signed site plan showing the location of the home as plotted by the surveyors (with adjustments, if any, notated in red and dated and initialed by both parties)
Inventory list of trees to be removed
FAQs
In most cases, we are able to accommodate minor adjustments to the placement or orientation of your home while the lot clearing work is taking place. Major adjustments may require a change order and adjustment of your move-in date, primarily if resubmission of permits or approvals is required.
Yes! This is something we approach on a case-by-case basis with full transparency. If you only need a small number of trees removed, we are typically able to accommodate this at no charge.
The hearthside homes construction kickoff
Foundation Pre-Pour Inspection
Before we pour your foundation, we ensure the following:
Professional form survey

certifying the placement of your home as agreed during the on-site Lot Clear Meeting.
Professional engineer's inspection

certifying the correct construction of your foundation system prior to pouring.
Builder's inspection

certifying that all architectural details (brick lugs, pan drop depths, steps, slopes) are correct and that the in-foundation portion of the plumbing system is holding water.
Deliverables
Copy of the stamped form survey
Copy of the signed engineer's pre-pour inspection (passed)
Signed builder's inspection letter from Hearthside Homes
FAQs
No, although you're welcome to join if you'd like! It's an excellent opportunity to see the care and attention to detail we place in the construction of your home.
Our foundation contractor is one of our longest-tenured trades for a reason - because they're the best at what they do. With that said, nobody's perfect and a "fail" does occur every year or two. Almost always, the remedy calls for just a day or two of remediation work and requires a re-inspection by the engineer.
on-site meeting: pre-drywall
Frame Inspection and Pre-Drywall Walk-Through
Before we close in your walls, the following takes place:
Professional 3rd-party TREC-licensed inspection

of the above-foundation structural systems, framing, plumbing, electrical, HVAC, roofing, and masonry so you can have the peace-of-mind of knowing that we aren't the only ones saying your home is being "built right".
Site tour with your builder

to confirm things that are easy to modify prior to drywall and much more challenging to modify after the fact, like electrical outlet and switch placement, so that your completed home matches your lifestyle needs to a "T".
Deliverables
Copy of the passed 3rd-party inspection report, showing any items found and corrected
Signed construction plans with adjustments, if any, notated in red and dated and initialed
Signed change order (if applicable)
FAQs
We strongly encourage all named parties on the Fixed Price Construction Contract to attend this meeting in-person. We understand that your time is valuable, and ensuring your home gets built exactly how you want it to be is extraordinarily valuable as well. We are able to make limited accommodations for virtual pre-drywall meetings, but this is not preferred.
We pride ourselves in offering a true concierge experience throughout construction, and this includes the flexibility to make changes throughout the construction process. However, please note that as construction on your home progresses changes become more expensive and time-consuming.
24/7 construction progress updates
Ongoing Communication
During the construction of your home, you can expect the following:
Access your portal online

any time to get updates on the construction progress of your home so you have complete transparency on exactly what's taking place and who's expected when.
Guaranteed communication directly with your builder

ensuring you get the right answer from the head decision-maker every time.
Guided pre-scheduled site visits

any time you want so you can have the white glove experience of understanding in-person exactly how the construction of your home is progressing.
Our Promises
1. 24/7 access to your portal with up-to-the-day information on who's working on your home and who's up next, along with updated photos and videos.
2. Response-time guarantee: if your builder isn't able to answer your call or e-mail immediately (which is unusual), we guarantee that calls and e-mails received before 1:00PM will be returned same-day, and calls and e-mails received after 1:00PM or on weekends will be returned before 1:00PM on the following business day.
FAQs
We're big sticklers for safety, and even if we weren't, our insurance carrier is. A Hearthside Homes representative is required to be on-site any time you visit the construction project.
In order to ensure clear and transparent communication (and to keep things well-organized), we do not give out your builder's personal cell phone number. All incoming and outgoing calls are logged and routed through our business office so that you receive the dedicated time and attention you deserve.
the end of the beginning for your new custom home
Final Inspection, Grade Inspection, Builder's Inspection, and Private 3rd-Party Inspection
As we finish construction, a host of inspections are performed, including:
Professional 3rd-party TREC-licensed final home inspection

of your entire home, inside and out, bottom to top, so we have the confidence to tell you your home has been "built right".
Professional 3rd-party TREC-licensed grade inspection

of the area surrounding your home, certifying that the drainage around your home is safe and complies with all applicable codes.
Builder's inspection

of the inside and the outside of your home with an eagle eye on the fine details, ensuring we have the confidence to tell you your home meets our own high standards.
Private 3rd-party inspection

of your home, inside and out, by an independent inspector you hire if you so choose.
Deliverables
Copy of the passed Hearthside Homes 3rd-Party Final Inspection Report, showing any items found and corrected
Copy of the passed Hearthside Homes 3rd-Party Grade Inspection
Copy of the Hearthside Homes Builder's Inspection Report, detailing any items found and corrected
Copy of the stamped Final Survey showing the precise location of all improvements and impervious cover on your property
FAQs
For over two decades, we have used the services of Charlie Hankins / Hankins Inspections (TREC License #3573). Charlie spent many years as a home inspector for the Veterans Administration (notoriously picky inspectors) before striking out on his own. He's never been shy about telling us when we've done something wrong, and that's exactly why we keep using him.
Any items noted on a third-party inspection report that fall outside of our agreed specifications, performance standards, or outside of the applicable codes (IRC / NEC) will be addressed.
Of course not! However, the old adage "two eyes are better than one" applies, and we're never shy about having our work reviewed.
We've seen many bad home inspectors over our 37 years in business, but we've also seen a handful of inspectors who really stood out as professional and knowledgeable. We maintain a list of local 3rd-party TREC-licensed home inspectors who we feel have done a thorough, comprehensive inspection for previous homeowners, and are happy to share this list. We have no relationship with these inspectors, business or otherwise, and if you choose to hire one of them they will work for you, not for us.
site orientation and blue tape punch list
On-Site Meeting: "Blue Tape" Walk-Through
At the conclusion of construction, you and your builder will meet for the following:
Builder's new home orientation

of your new home answering any questions you may have about the construction of the home, as well as providing useful information about home care and maintenance.
Homeowner punch list walk-through

giving you the opportunity to point out any items of concern you may have with the finish-out of your new home.
Deliverables
Pre-Occupancy Walk-Through Punch List noting any items of concern you may have, signed by both parties agreeing that the items on the List constitute a full and complete representation of all items of concern to be addressed.
FAQs
We require all parties listed on the Fixed Price Construction Agreement to be present in-person during this walkthrough and to sign the Pre-Occupancy Walk-Through Punch List prior to the conclusion of the meeting.
A normal "Blue Tape" walkthrough can take between 1-3 hours. However, the duration is truly at your discretion - our chief goal at this meeting is for you to leave feeling confident that every detail is exactly how you expect it to be (or if not, that it's been noted and will be addressed).
the paint is dry and the final touches are complete
Punch Out & Final Walk-Through
Just before closing, the following will take place:
Your home will be thoroughly cleaned inside and out

by our site preparation specialists, ensuring all surfaces sparkle and no twig of construction debris remains.
You and your builder will have a final walk-through

to demonstrate that all items on the Pre-Occupancy Walk-Through Report have been addressed and ensure that you're completely satisfied with how those items were addressed.
Deliverables
Pre-Occupancy Walk-Through Punch List with all previous items of concern initialed by you to note your satisfaction at their resolution, and signed (once again) at the bottom by both parties in agreement that all items on the List have been resolved toy our complete satisfaction.
FAQs
We strongly recommend that all parties listed on the Fixed Price Construction Agreement be present at the Final Walkthrough. Limited accommodations can be made for a virtual final walkthrough.
the keys are waiting — have you decided what your first meal will be?
Closing & Handover
Our closing and handover process includes:
At closing, you'll be given a binder with all pertinent information on your home,

including things like paint colors and material selections, warranty information, and all product manuals that came with fixtures or appliances installed in your home.
Upon the Title Company's notification of successful funding and deed filing

a Hearthside Homes representative will release the keys to your new home to you along with a special time-honored housewarming gift.
Deliverables
Hearthside Homes New Home "Bible" with emergency contact information, color and material selections documented, Hearthside Homes Limited Warranty, HVAC warranty registration confirmation, New Home Maintenance Schedule, Septic System orientation, and appliance and fixture product manuals
Useful tools such as door handle adjustment keys, interior privacy lock emergency keys, and disposal tool (if applicable), along with instructions on use
The keys to your new home!
FAQs
We close our homes with Steve Aycock at Alamo Title (San Antonio / Basse Road). Steve has closed every Hearthside Home for the past 20 years, and he and his team are seasoned experts at ensuring the easy, stress-free, streamlined closing experience we expect for our homeowners. While less preferable, Alamo Title does offer "remote notary" closing services in the event you are unable to attend the closing physically at the San Antonio office.
our relationship doesn't end at the closing table
Ongoing Support
What you can expect after you move in:
Enjoy a full-coverage, "better than standard" warranty

covering almost all aspects of your home during the first year after you close and a two-year electrical and mechanical warranty, followed by a

ten year

structural warranty (the State of Texas requires only a six year structural warranty), so you can have the safety and security of knowing that your investment is thoroughly protected.
Optionally, participate in the Hearthside Homes Complete Care Program

which includes complete worry-free maintenance coverage of your home so you and your family can spend your quality time doing the things you love — not replacing A/C filters or re-caulking bath tubs (unless that's one of the things you love... to each their own!)